News — Hand-Painted Serigraphs
Happy New Year everyone! We hope that each of you had a lovely holiday season and are looking forward to a bright new year! In the spirit of the new season why not take a look at all the one of a kind artwork that Freeway Editions has to offer? Our holiday guide is still up on the website for your perusal. Let 2016 be the year you grow your hand painted art print collection! 
---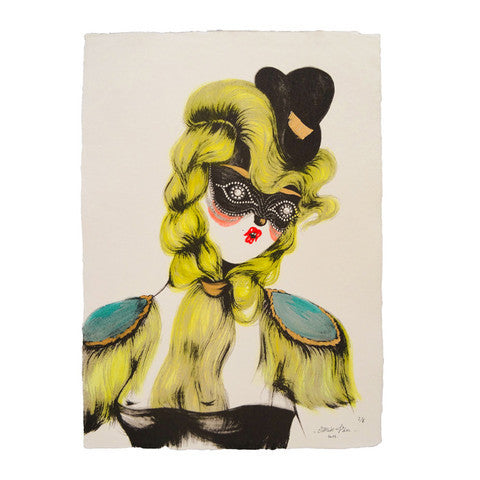 It's that time of year again, fall is coming to a close and the holiday season is upon us! Make sure to check out some of Freeway Editions' newest hand-painted screen prints and sculptures! Also if you are looking for inspiration take a look at our Holiday Gift Guide! 
In the past few months we have added new work and new artists to our collection so take a look at all of the new special hand painted pieces we have to offer! 
Pro176
---
We are so excited to announce the release of CANTSTOPGOODBOY's new HPM series for Freeway Editions! This print series has been in the works for sometime now and we are so happy to final release these on our online store! The artist used a new technique to hand paint the intricate psychedelic backgrounds on these hand-painted screen prints. You don't want to miss out n these special limited editions, check them out now!
From his bio and previous blog post "...CANTSTOPGOODBOY is a self-taught Malibu based Contemporary Artist / Muralist. With a...
---
Happy Friday everyone! Today we are just sharing some of our favorite and most viewed artists from the online gallery. Make sure to check out ALL of the Freeway Editions artists and their incredible work. But today we are highlighting some hand painted screen prints and silkscreens from: 
---
Freeway Editions is excited to announce the new HPM series by Pro176 is now available in our online store! We featured Pro on the blog a few months ago in the Spring and promised there would be new stuff coming from the urban artist soon and here we are with all new work! The artist takes familiar imagery from comics and turns them into colorful, organic, abstract works. Check out the new series entitled "Extravagant Galactik Traveller 176". This new selection of...
---
choosing a selection results in a full page refresh