News — Los Angeles Artists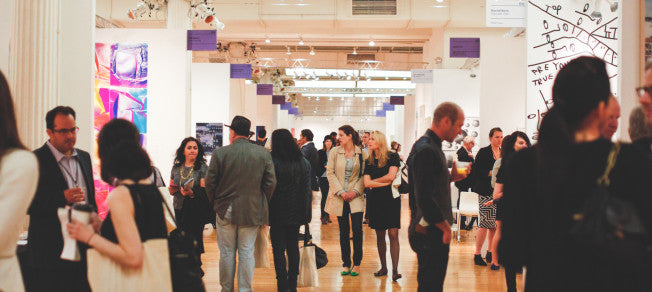 The first art fairs of the year are starting at the end of this month and the frenzy will continue on throughout the Spring. Freeway Editions will be sharing some of our favorite fairs as the madness ensues! This week we are highlighting PULSE Contemporary Art Fair NYC as one of our top picks. Check out the fair's information listed below and mark your calendars!
About PULSE:
Founded in 2005, PULSE Contemporary Art Fair is an established part of the annual art calendar with editions in New York and Miami Beach. The fair is recognized for providing its international...
---
Freeway Editions is doing another Art News recap from the past week or so. Lots of cool things happening all over, our artists have been busy this year! Here are our top three picks from the past week. 
1. JonOne is collaborating with Lacoste! The artist will have a collection of signature shirts, all brandishing his distinctive style. Check out the full video to learn more. VIDEO HERE.
"This short film describes JONONE's visceral need to create and his unwavering determination to paint for over 30 years, repeatedly...
---
Photo credit: Birdman photography via @riskrock
This past week world renowned street artists, including some of Freeway Editions' very own, have been working on a series of mural projects at Art Center College of Design in Pasadena. These artists have come together to create a community conversation around the accessibility and social impact of street art. 
Photo care of Art Center Blog.
From the press release:
"Street art has exploded as an anti-authoritarian form of art making and an important global movement...
---
We have been talking about the seasonal change which brings new exciting stuff in the artworld. BUT as of this week, Fall is officially here! Although the weather does not reflect the season change here in Los Angeles, I am sure the crispness is coming in elsewhere. With that comes a whole slew of new art shows, events, and fairs! 
In Los Angeles Anthony Lister has a new show that's been open for a few weeks now at New Image. Make sure to check this one out! Such rad new stuff and some wall murals have...
---
We are so excited to announce the release of CANTSTOPGOODBOY's new HPM series for Freeway Editions! This print series has been in the works for sometime now and we are so happy to final release these on our online store! The artist used a new technique to hand paint the intricate psychedelic backgrounds on these hand-painted screen prints. You don't want to miss out n these special limited editions, check them out now!
From his bio and previous blog post "...CANTSTOPGOODBOY is a self-taught Malibu based Contemporary Artist / Muralist. With a...
---