News — Los Angeles Street Art
Happy New Year everyone! We hope that each of you had a lovely holiday season and are looking forward to a bright new year! In the spirit of the new season why not take a look at all the one of a kind artwork that Freeway Editions has to offer? Our holiday guide is still up on the website for your perusal. Let 2016 be the year you grow your hand painted art print collection! 
---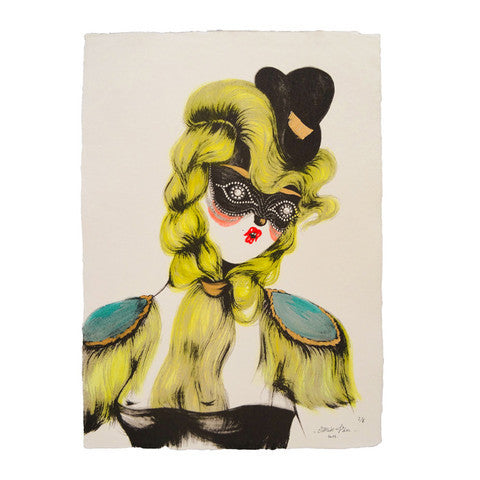 It's that time of year again, fall is coming to a close and the holiday season is upon us! Make sure to check out some of Freeway Editions' newest hand-painted screen prints and sculptures! Also if you are looking for inspiration take a look at our Holiday Gift Guide! 
In the past few months we have added new work and new artists to our collection so take a look at all of the new special hand painted pieces we have to offer! 
Pro176
---
Freeway Editions is doing another Art News recap from the past week or so. Lots of cool things happening all over, our artists have been busy this year! Here are our top three picks from the past week. 
1. JonOne is collaborating with Lacoste! The artist will have a collection of signature shirts, all brandishing his distinctive style. Check out the full video to learn more. VIDEO HERE.
"This short film describes JONONE's visceral need to create and his unwavering determination to paint for over 30 years, repeatedly...
---
Photo credit: Birdman photography via @riskrock
This past week world renowned street artists, including some of Freeway Editions' very own, have been working on a series of mural projects at Art Center College of Design in Pasadena. These artists have come together to create a community conversation around the accessibility and social impact of street art. 
Photo care of Art Center Blog.
From the press release:
"Street art has exploded as an anti-authoritarian form of art making and an important global movement...
---
We have been talking about the seasonal change which brings new exciting stuff in the artworld. BUT as of this week, Fall is officially here! Although the weather does not reflect the season change here in Los Angeles, I am sure the crispness is coming in elsewhere. With that comes a whole slew of new art shows, events, and fairs! 
In Los Angeles Anthony Lister has a new show that's been open for a few weeks now at New Image. Make sure to check this one out! Such rad new stuff and some wall murals have...
---
choosing a selection results in a full page refresh