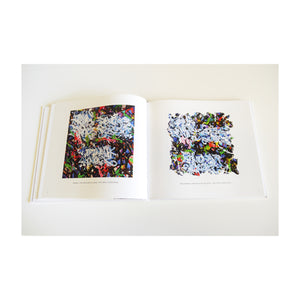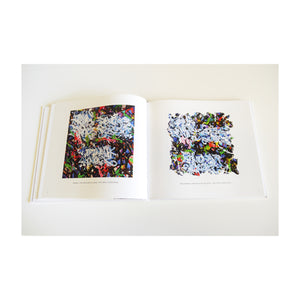 JonOne: The Momentum of Color
Title: JonOne: The Momentum of Color
Medium: Book (168 pages)
Year: 2016
ISBN: 978-0-692-77649-0
Dimensions: 9.5 x 10.5 in. (24x26cm)
JonOne: The Momentum of Color is a never-before-seen compendium of the artist's artwork since 2012, featuring the work he completed for his U.S. exhibitions at the Los Angeles based Fabien Castanier Gallery. This 168 page volume includes full color images of JonOne's paintings from his three solo exhibitions, "A Beautiful Madness," "West Side Stories," and "Urban Legacy".
With an introduction by Fabien Castanier, and an essay and in-depth interview with the artist by Megan Abrahams, the book presents a look into the urban contemporary artist's inspirations and history.
Megan Abrahams is a Los Angeles based writer, art critic and artist. The managing editor of Fabrik Magazine, she is a contributing writer for Art Ltd., ArtPulse and WhiteHot Magazine of Contemporary Art. Megan is currently writing a novel and working on her latest series of paintings. Fabien Castanier is the Owner and Director of Fabien Castanier Gallery.
The book is designed and published by the Fabien Castanier Gallery.