News — Hand-Painted Silk Screens
Happy New Year everyone! We hope that each of you had a lovely holiday season and are looking forward to a bright new year! In the spirit of the new season why not take a look at all the one of a kind artwork that Freeway Editions has to offer? Our holiday guide is still up on the website for your perusal. Let 2016 be the year you grow your hand painted art print collection! 
---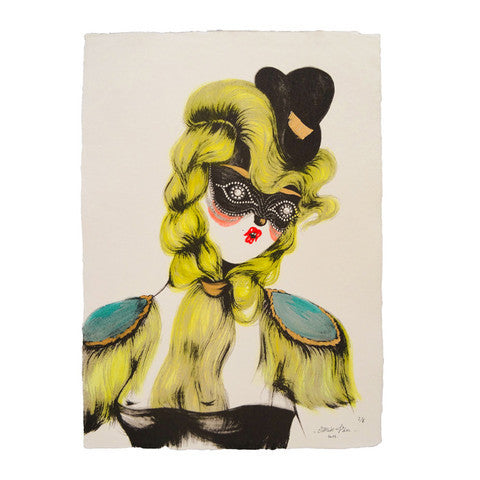 It's that time of year again, fall is coming to a close and the holiday season is upon us! Make sure to check out some of Freeway Editions' newest hand-painted screen prints and sculptures! Also if you are looking for inspiration take a look at our Holiday Gift Guide! 
In the past few months we have added new work and new artists to our collection so take a look at all of the new special hand painted pieces we have to offer! 
Pro176
---
Happy Friday everyone! Today we are just sharing some of our favorite and most viewed artists from the online gallery. Make sure to check out ALL of the Freeway Editions artists and their incredible work. But today we are highlighting some hand painted screen prints and silkscreens from: 
---
Happy Friday to all! Freeway Editions would like to highlight some recent or upcoming art shows that are happening around the world, all featuring the work of our very own Freeway artists. If you happened to be in any of these places, make sure to check out these shows or openings! 
First up is Gajin Fujita, a local LA artist, who currently has a show up at LA Louver entitled "Warriors, Ghosts, and Ancient Gods of the Pacific". This show opened earlier...
---
Today we bring you ALL NEW prints from RERO. We have been talking a lot about RERO on the blog as of late, because he is working on a number of new projects, it's hard to keep up! This new series of hand painted screen prints entitled "Untitled (ONE MUST ESCAPE...)",  were made here in Los Angeles in conjunction with his solo exhibition. They were inspired by laser wood cut pieces he did for the show and thus a new print series emerged and we couldn't be more excited. Check these out, all available...
---
choosing a selection results in a full page refresh