News — Culver City Arts District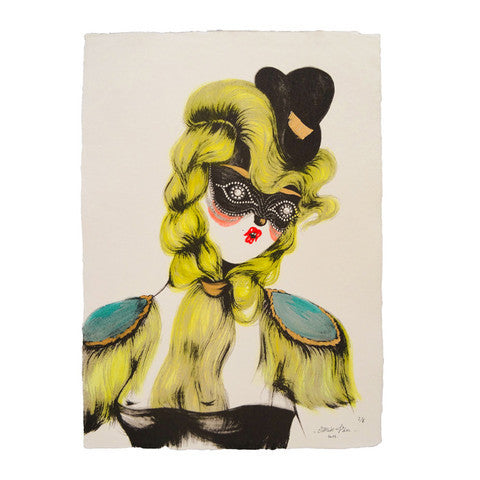 It's that time of year again, fall is coming to a close and the holiday season is upon us! Make sure to check out some of Freeway Editions' newest hand-painted screen prints and sculptures! Also if you are looking for inspiration take a look at our Holiday Gift Guide! 
In the past few months we have added new work and new artists to our collection so take a look at all of the new special hand painted pieces we have to offer! 
Pro176
---
Mark Jenkins just opened his newest solo exhibition, Still Life, here in Los Angeles. While here, the artist also created a limited edition series of tape sculptures for Freeway Editions! 
"In Still Life Jenkins presents an all-new body of work. The collection features an evocative series of site- specific installations, including three-dimensional canvases, incorporated taxidermy, and a human birdhouse. Akin to traditional notions of the "still life," his sculptures capture moments that conjure their own realities, presenting tableaus that challenge one's sense of what is real...
---
The Summer is coming to a close! The art world is gearing up for Fall and that means art fair season. Although it does not feel like Summer will ever end here in Los Angeles, we thought we would do a little recap of art news from last week to distract you from the heat or post Summertime blues.  
Photo: NY Times
1. Banksy's Dismaland- Unless you've been living under a rock, you have probably heard about Banksy's latest pop up exhibition in an abandoned theme park. Just when you think he has...
---
We noticed a new mural underway in the neighborhood a few weeks ago and today we are talking about it! Nychos, the mastermind behind the piece entitled "Anatomy of a Canis Lupus", is an Austrian urban artist known for large scale decaying or dissected animals. The mural is located in the Culver City Arts District on La Cienega Blvd. on the side of Graphaids Art Supply. The art store has collaborated with numerous big names in street art to bring a lil flavor to their grey building. Some of the coolest murals in the area are all...
---
We here at Freeway Editions are especially excited about this summer's exhibition line up. Here in the Los Angeles area there is no shortage of awesome summer events, art exhibitions, and projects. Here is a quick little round-up of stuff going on in the area. Check it out! 
This past weekend was the Summer Art Crawl in the Culver City Arts District. The event marked the opening of several great exhibitions in the area including the opening of Bumblebee's solo...
---
choosing a selection results in a full page refresh