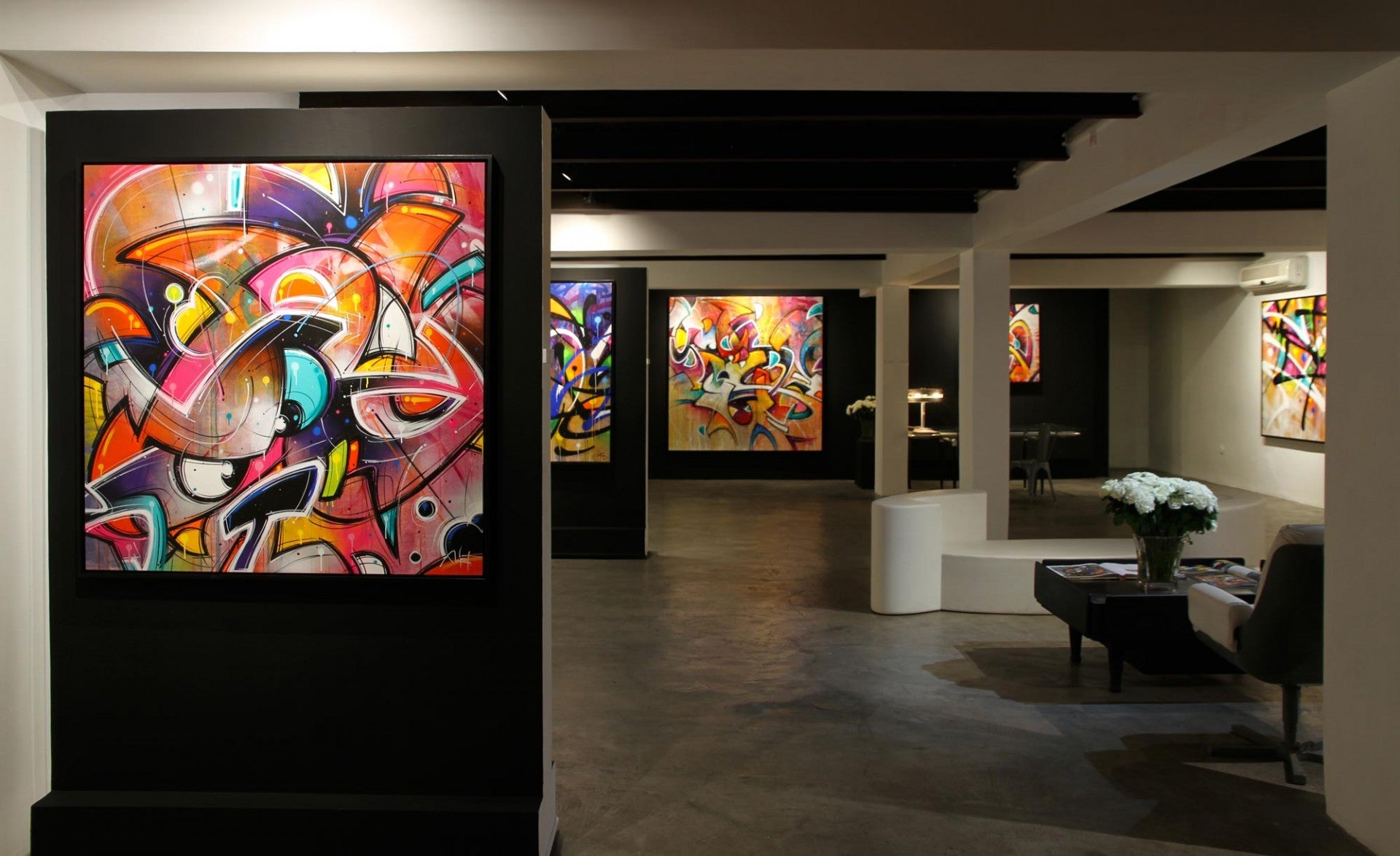 Freeways Editions is excited to share with you three new exhibitions from around the globe: Thomas Canto in Rome, MIST in Morocco, and JonOne in Hong Kong. Check out the links below to learn more about each show, on view now! 
---
Freeway Editions is doing another Art News recap from the past week or so. Lots of cool things happening all over, our artists have been busy this year! Here are our top three picks from the past week. 
1. JonOne is collaborating with Lacoste! The artist will have a collection of signature shirts, all brandishing his distinctive style. Check out the full video to learn more. VIDEO HERE.
"This short film describes JONONE's visceral need to create and his unwavering determination to paint for over 30 years, repeatedly...
---
This week Freeway Editions artists have all gathered in Bogotá Colombia to participate in a myriad of art fairs, live art events, and the opening group exhibition at Fabien Castanier Gallery's newest location. Barcú, Odeón, and ArtBo are all happening right now in Bogotá and with these fairs comes a frenzy of new works and exciting events to discuss.
At Barcú artist such as: Speedy Graphito, Tilt, Mark Jenkins, Chanoir, DJ Lu, and Ludo are all participating in a special exhibition curated by Fabien...
---
Freeway Editions is excited to share this recent article about JonOne's recent opening in Tel Aviv! We here at Freeway have taken a short summer break from the writing, but we are back to share news, updates, and new prints (coming soon). This week we are talking about JonOne's solo exhibition entitled "Walking to the Sun" at Gallery 32 in Tel Aviv. The show "reads like a burst of energy, filling the space with bright yellows, pinks and greens. JonOne is a master of color progressions, capable of orchestrating the entire spectrum into organized chaos." 
The...
---
March 29th will mark the beginning of the third edition of UrbanArt Biennale, an art show hosted every two years at Völklingen Ironworks, a World Cultural Heritage Site located in Saarbrücken, Germany. This art show focuses on the evolution of street art, graffiti, and urban art throughout the world. These genres of art making have come to the forefront of contemporary art culture, slowly but surely making their way into the mainstream of the art world. The UrbanArt Biennale celebrates this aesthetic progression and the artists who have made it possible....
---
choosing a selection results in a full page refresh